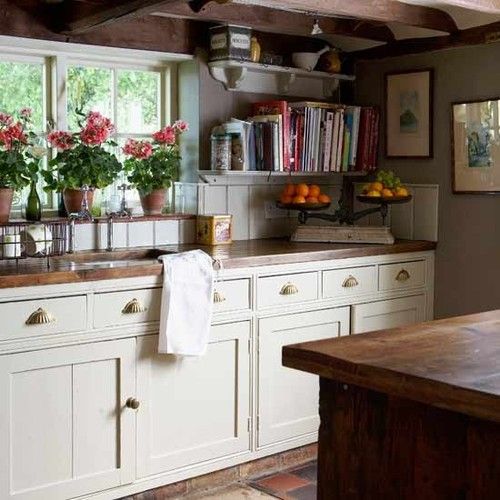 one / two / three / four / five / six / seven / eight / nine
Ever since I got back from Dallas, I've been finding myself sitting around our new place just smiling. The past two weeks were so busy and crazy and now that I'm home and have a free schedule (well, relatively), I'm feeling sooo relaxed!
Our new place is shaping up nicely, but still needs some key pieces of furniture in before I want to share it with you guys. In the meantime, I wanted to share something else that's been inspiring me! Lately, I've been falling for butcher block counters. Plus, I also think they'd look great with our Vietri dinnerware that's slowly coming in.
Don't get me wrong, I'm really happy with our fancy stone countertops — such an upgrade from the last place. But there is something really cool about the wood ones. They're rustic and warm up a place so nicely. I'm especially liking the images where they mix two different counter tops to create and eclectic, but polished look. I think these would look great in a country cottage or mountain house!
What do you think? Would you do wood countertops?