A Fresh Perspective
Cozy Tie Front Button-Up, wearing a small | Ultra High Rise Straight Jeans, TTS, wearing a 25 (they've got some stretch) | Western Boots, TTS | Military Jacket, similar—mine is old | Marcie Bag | Lipstick in Currant

It's been a little over a week since we got back in Croatia, and guys, I cannot tell you how amazing that trip was for my soul. Of course, the trip itself was amazing—we ate amazing food, drank lots of wine, slept in everyday and wandered new cities together. If you have kids and you haven't prioritized a trip with your significant other in a while, do it.
It can be hard to leave your kid(s) for a week, but you come back and realize a few things. 1) They're okay! They've been spoiled by grandparents or whoever else is taking care of them, and 2) your relationship or marriage benefits from it greatly, and 3) you come home rested, renewed and ready to take on mom life all over again.
That last part is the part I wasn't totally expecting, but wow. I've returned from this trip a new woman.
Who would have guessed all it would take was a week of good sleep halfway across the world?!
But, seriously, I've been in a funk for what feels like the past two years. Motherhood is such a gift and blessing, but it changes everything and for the past couple of years, I've been trying to find myself again. It seems (at least via Instagam), that so many women fall seamlessly into their new roles as mothers, but for me, it's been more of a transition.
Now, nearly 2 years into mom life, I really do feel like I've found my stride as a mom—I'm by no means perfect, but at least I feel like I sort of know what I'm doing, ha! But, trying to figure out what that meant for my career has been a much bigger struggle. One day I think I'm going to do one thing, and the next day I'm onto another idea. For whatever reason, I felt like I had to make all these changes—a new angle as a blogger, but why?
Honestly, I have no idea! I guess it was my way of trying to navigate all the changes in my life?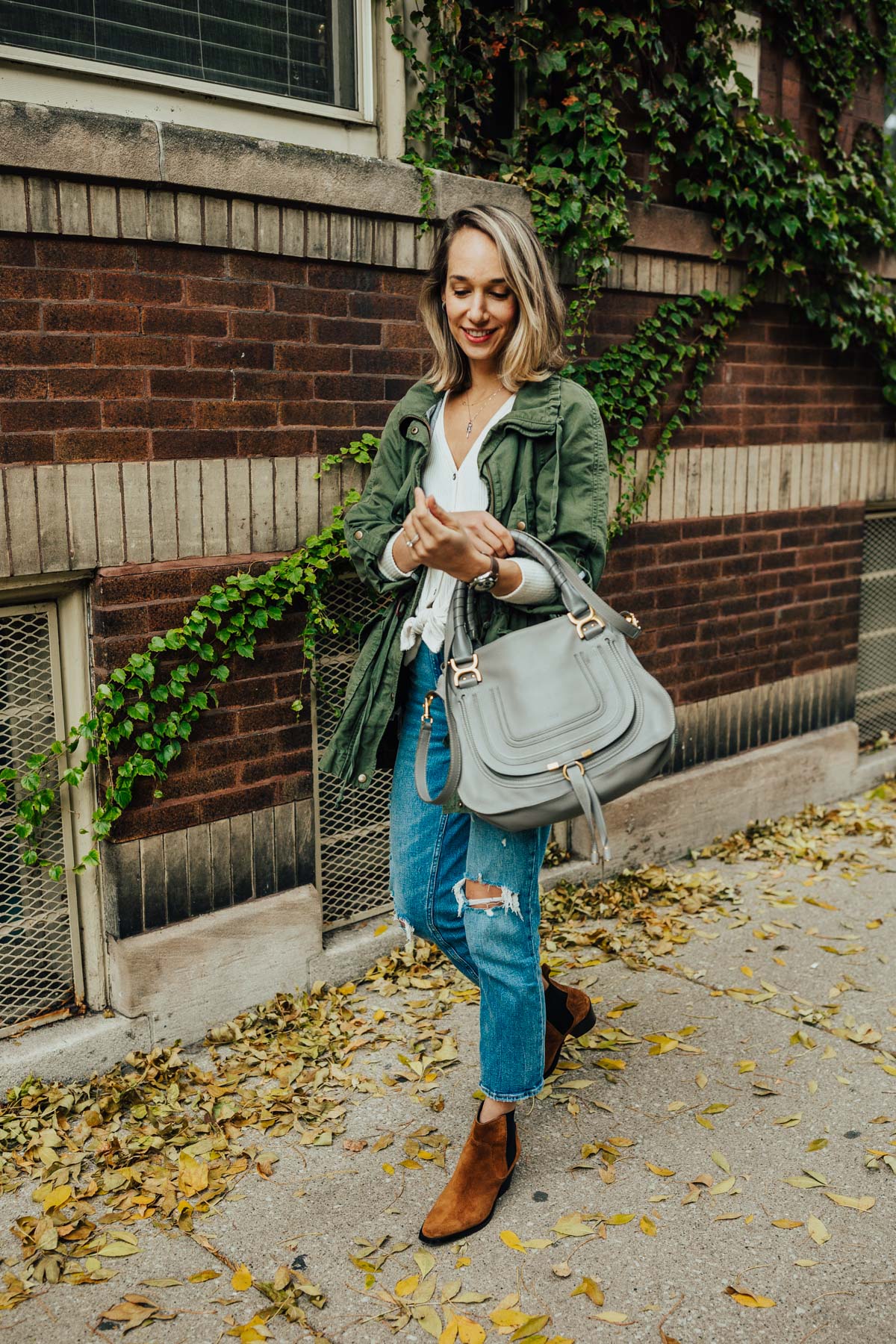 But back to our trip…. it made me realize that I've been making just about everything in my life more complicated than it needs to be, and, it was exhausting.
I missed having fun, being relaxed, not worrying as much about what everyone thought about me. So, I stopped and asked myself, what parts of my job as a blogger actually make me happy? What parts are fun?
You know what I came up with?!
I missed the photo shoots! Is that crazy?
Maybe it sounds shallow, but it's one of the most fun parts of my job! I put together outfits, dress up, we shoot cool photos and it makes me feel like the best, most creative version of myself. And, I haven't been doing it much lately.
This past week, I schemed, planned shoots, shot some stuff from fall and planned some content for the next few months that I am so FREAKING excited about! Who am I?! Honestly, my own excitement and positivity has been surprising me each morning, but I'm here for it.
And, I hope I rub it off on you, too. After all, my biggest goal with this little blog is to inspire you and bring some joy into your life. Sometimes I feel like I've done more complaining lately than inspiring, so I apologize, ugh, I was in a weird place.
Lastly, our trip reminded me that I'm so much more than just a mother. Sometimes, I think we need that reminder. It's so easy to get stuck in our day to day lives with marinara spilled on our clothes and forget that we once had bigger dreams and goals and interests, right?! Yes, obviously, being a mom is a big part of my life now, but it's not all of me, and I think I forgot that a bit these past few years.
So, phew, that ended up being a bit more of a word vomit than I expected, but I'm so happy to be coming into this season with a very fresh perspective and new, far more positive outlook on life.
Again, it's crazy that it took me traveling halfway around the world to get this kind of clarity, but damn am I thankful for it!
P.S. If you saw yesterday on Instagram, I'm doing a fun giveaway as a THANK YOU to all of you for following along. To enter, just like all my Instagrams starting with this one through the end of October and you'll be entered to win a Cuyana travel set in your color and and monogram of choice!
Bonus points if you join my newsletter or if you follow me in the LikeToKnow.it app. If you follow me in the app, just screenshot and DM it to me and you'll be set!
BTW, how to style an ivory sweater 4 ways, and how to wear a leopard skirt.