Sometimes it's hard for me to believe that Rob and I have been married two and a half years! A few weeks ago I pulled out our wedding pictures and did a little reminiscing and it made me wonder something—how many of you did, or would do a first look?
First looks have become an increasingly popular wedding trend these days, but it's not for everyone. If you haven't heard of them, it's when the bride and groom see each other for the first time before the ceremony instead of seeing each other for the first time as she walks down the aisle. When I first heard about first looks, I knew it was something I was going to want to do. Why? Because I'm a crier. Like, an ugly-cry crier. And I really didn't want to do that ugly cry walking down the aisle (which ended up happening anyway, ha!).
To this day, our first look was one of my favorite parts of our wedding. I loved that we got a few private, quiet moments alone to chat, get those wedding day jitters out of the way and get that initial cry out. Plus, those pictures are some of my favorites because they're so emotion-filled and real.
The other thing that I loved about it was that we got almost all of our wedding photos with our wedding party and family taken before the ceremony. We drove to some cool spots in Chicago that would have been really inconvenient if we'd done them after the ceremony. It also allowed us to go straight from the ceremony to the reception to spend extra time with our guests, most who flew in from out of town.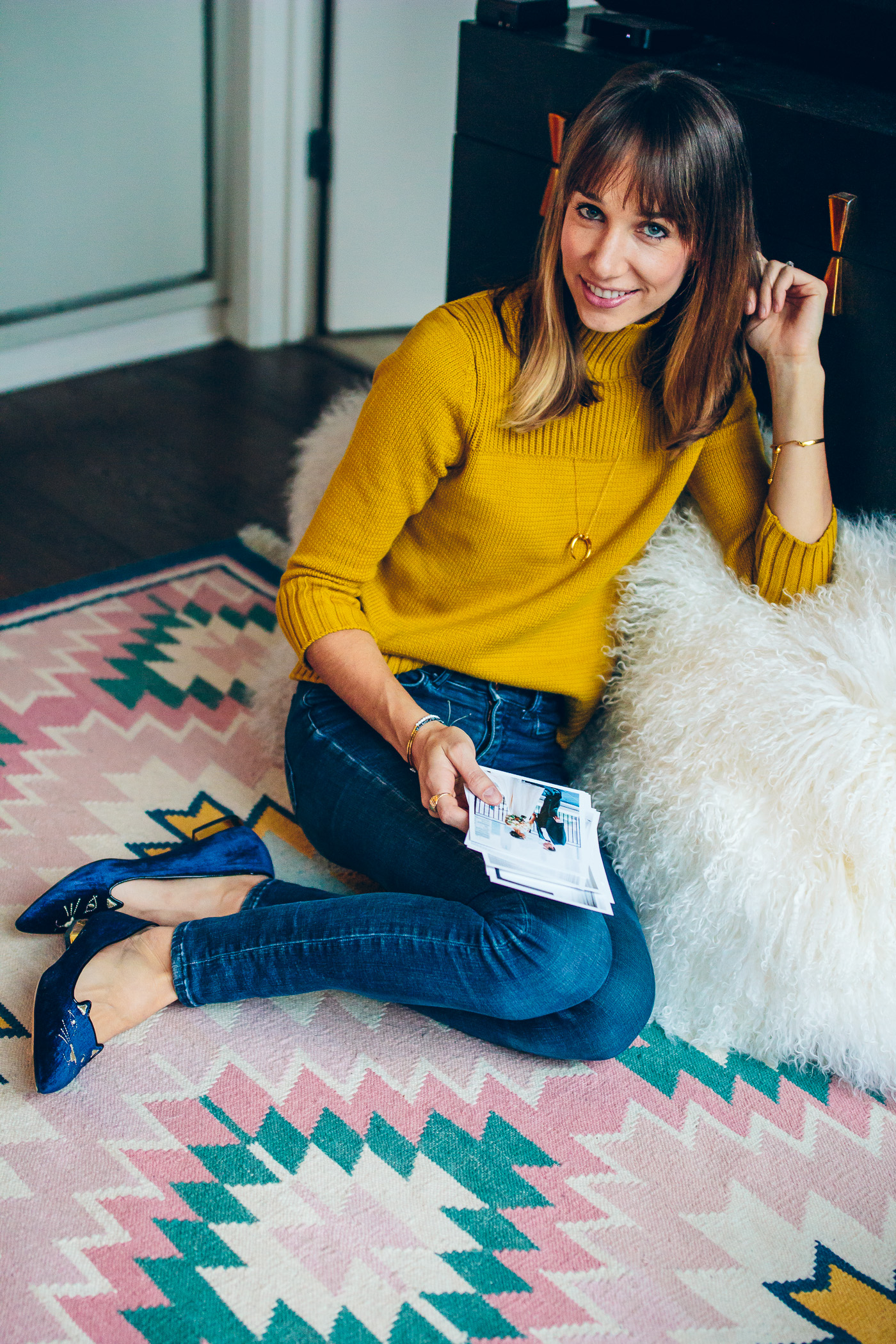 On the other side though, I think having your groom see you for the very first time while you walk down the aisle is super special! I always love seeing the look on their face when the doors open—it's the sweetest!
When you got married, did you do a first look? Or, if you were getting married, would you?
BTW, 8 things I've learned in two years of marriage, and what was your first date like?