I know I've mentioned it a gazillion times, but I really love to cook! Before we moved into our one bedroom apartment and had to downsize our dining table, entertaining and having friends over for meals or happy hour was something I loved to do!
Guess how many times I've hosted these types of parties in the past three years? Hmm, I'll be honest, I'm not actually counting, but if I did, I bet I could tally them up on two hands.
I love our little dining space, but I'd be lying to you if I said I didn't dream of having a bigger space to host events and have more friends over. But, that may not happen for a while. In the meantime, I'm making a point to not let the size our space deter me. Maybe I'll have to invite fewer people, or pull in our outdoor table to form a weird figure-8 shaped table that seats more people, despite looking janky.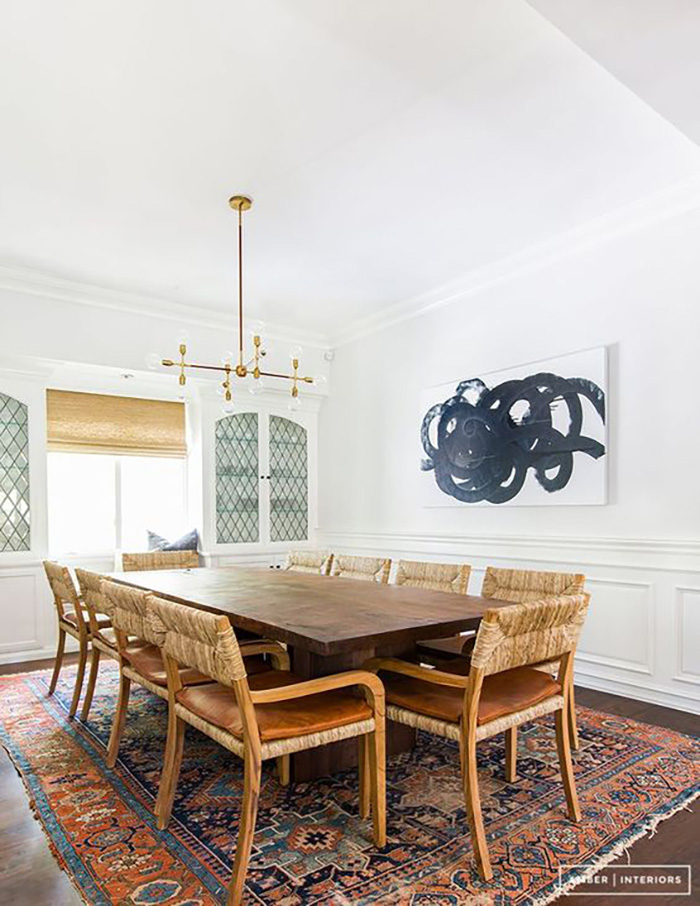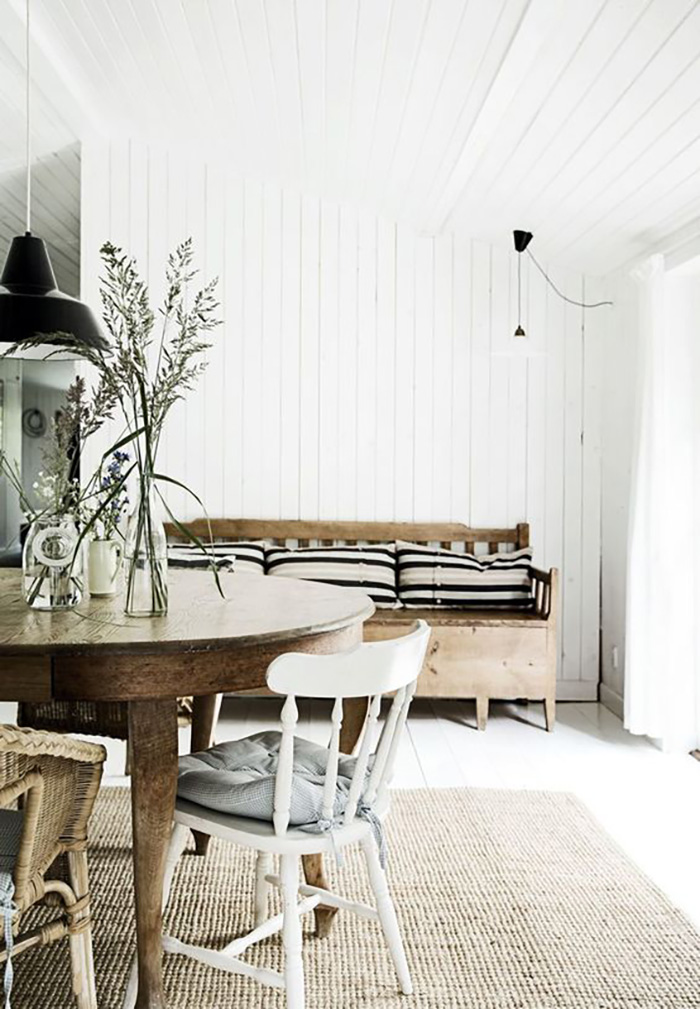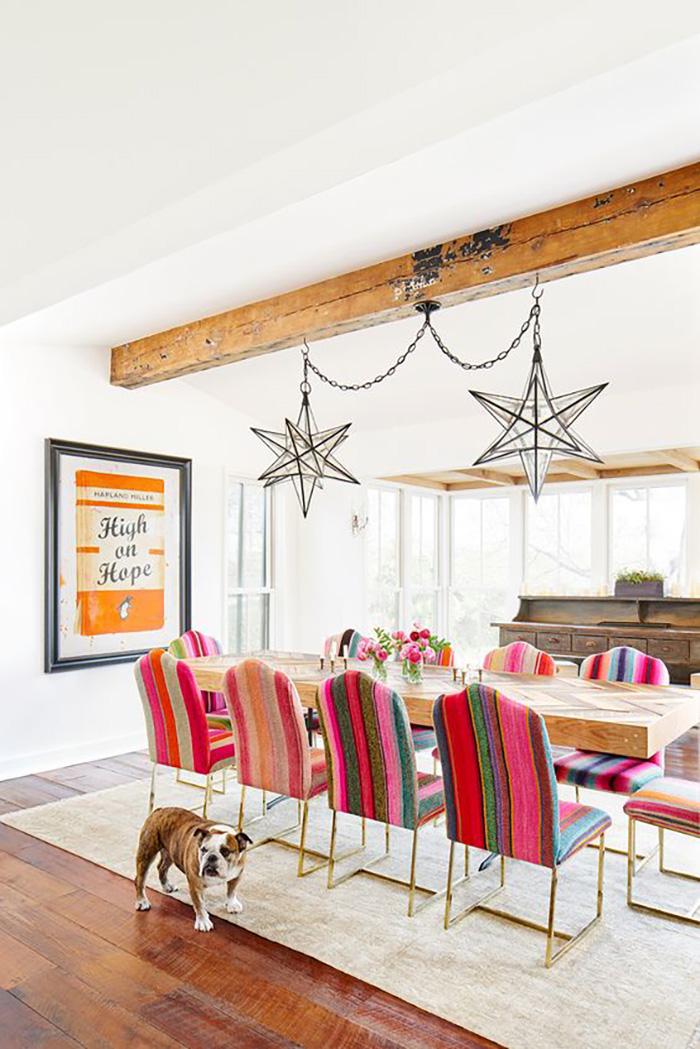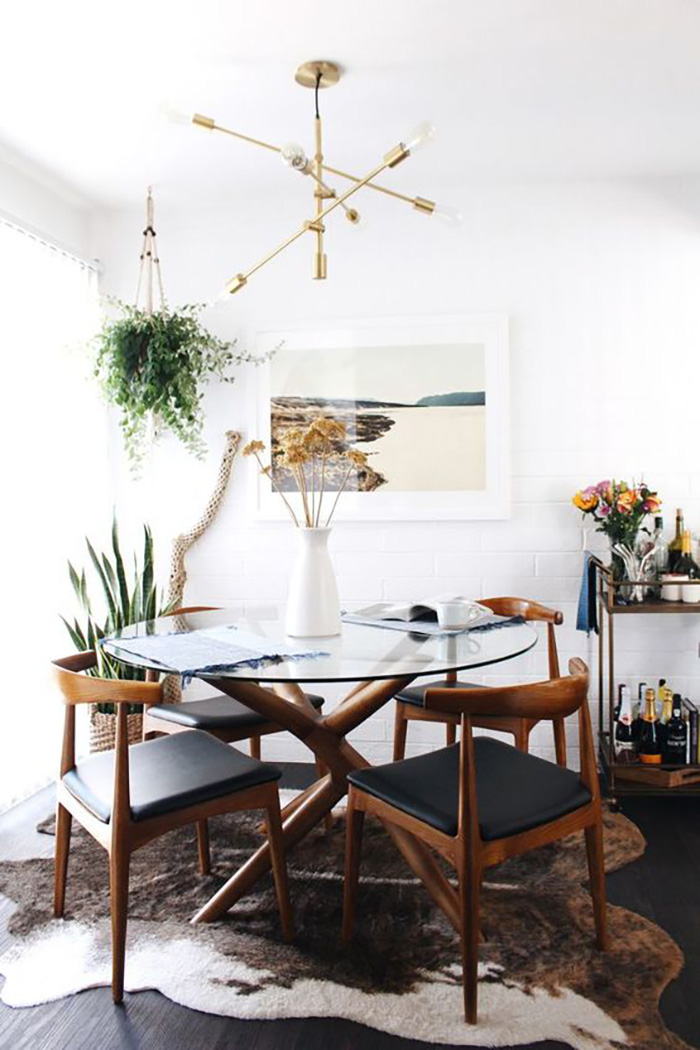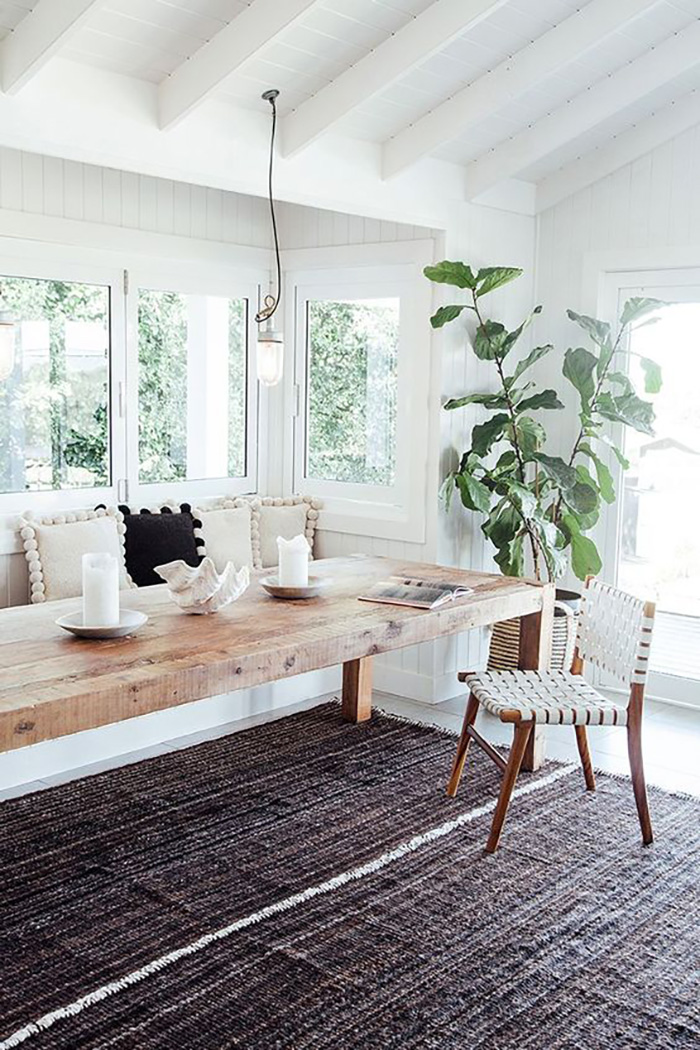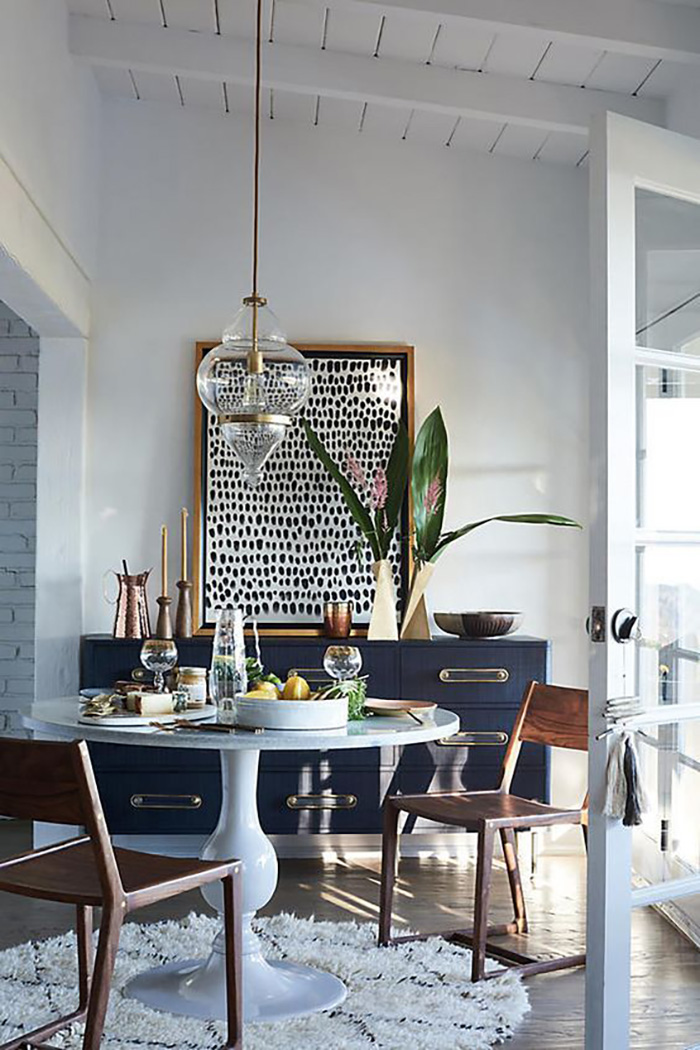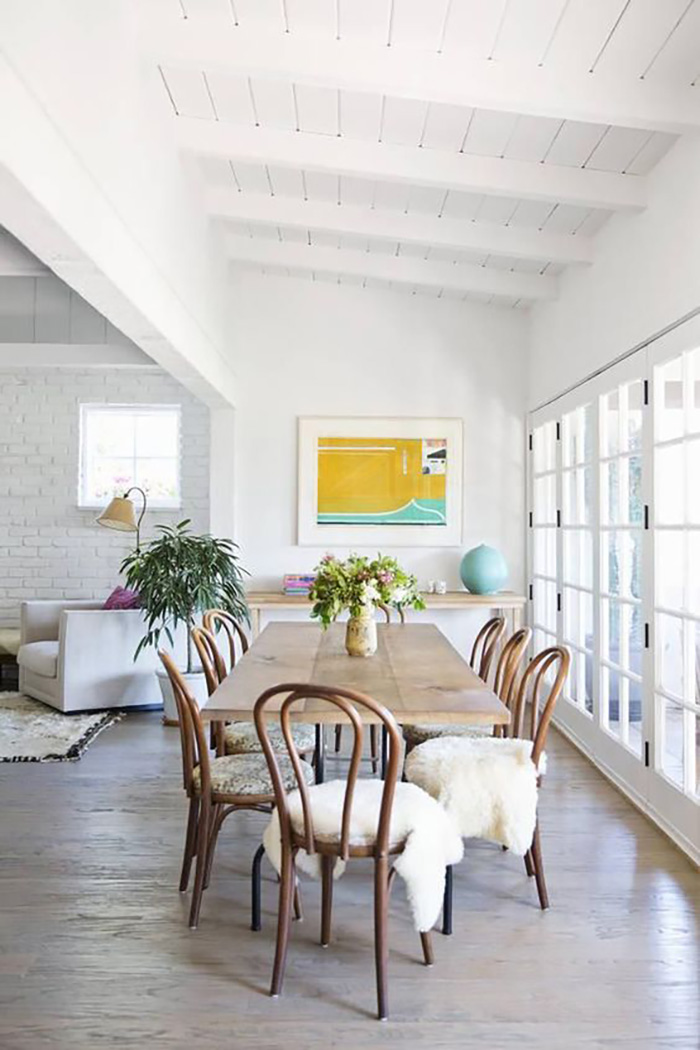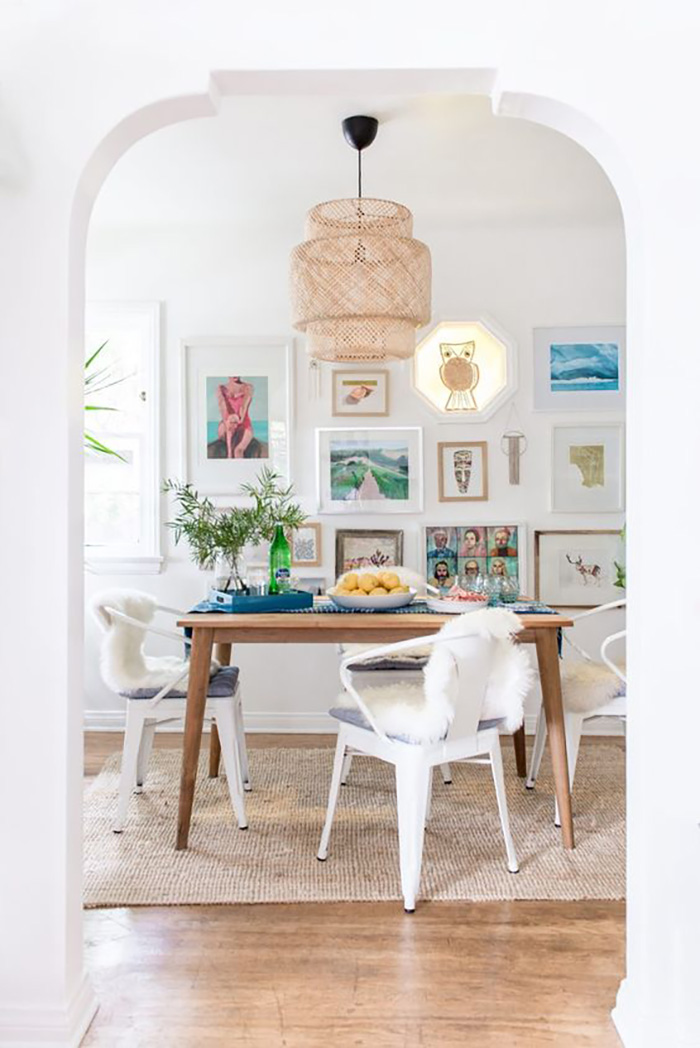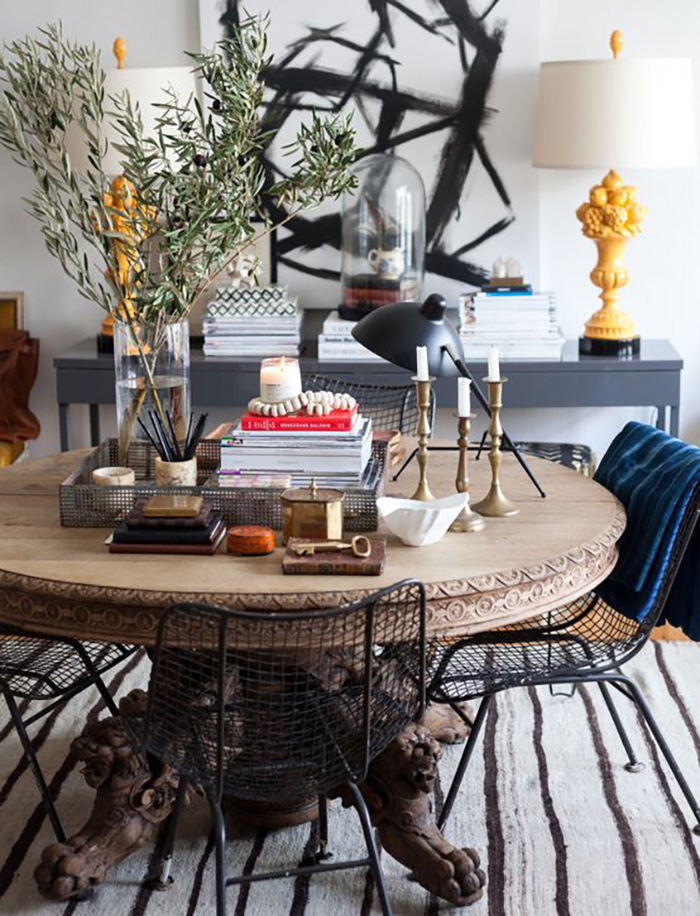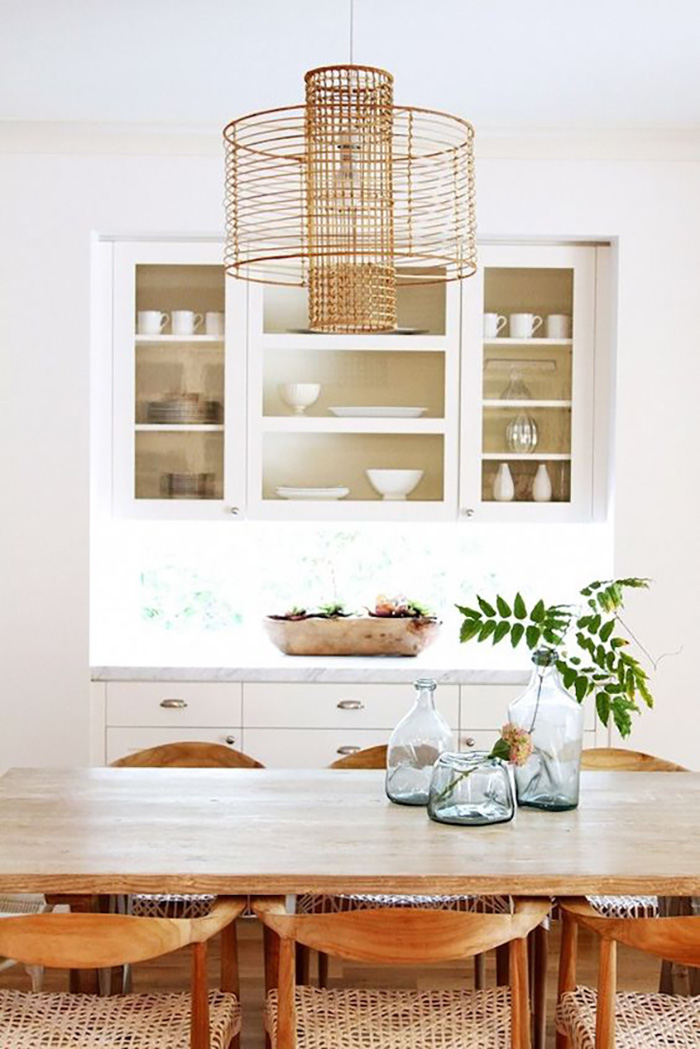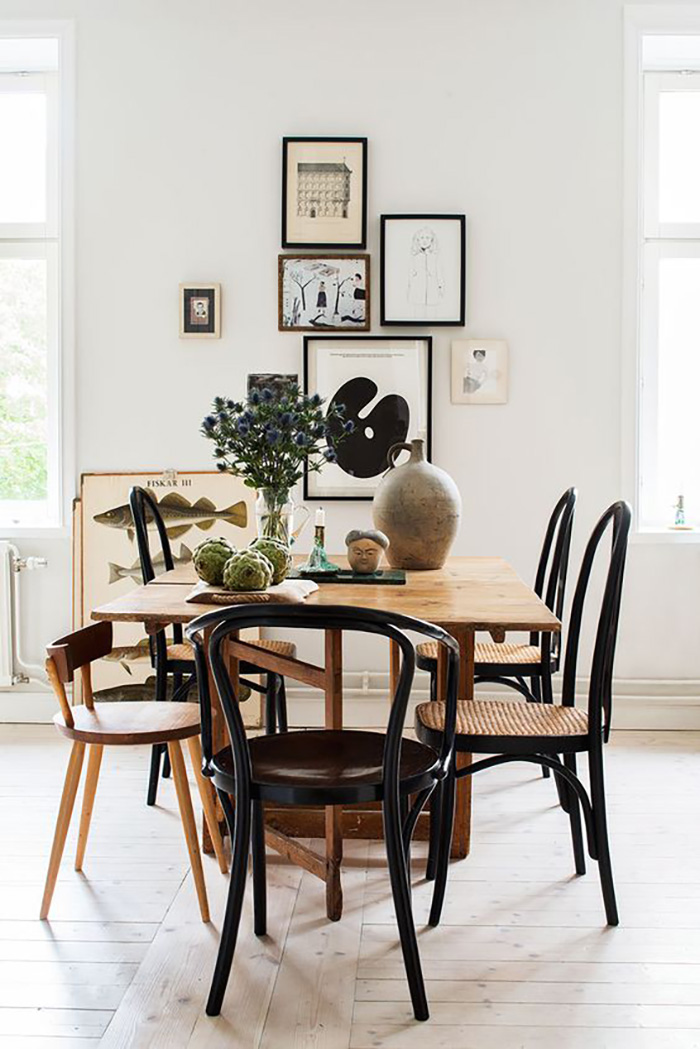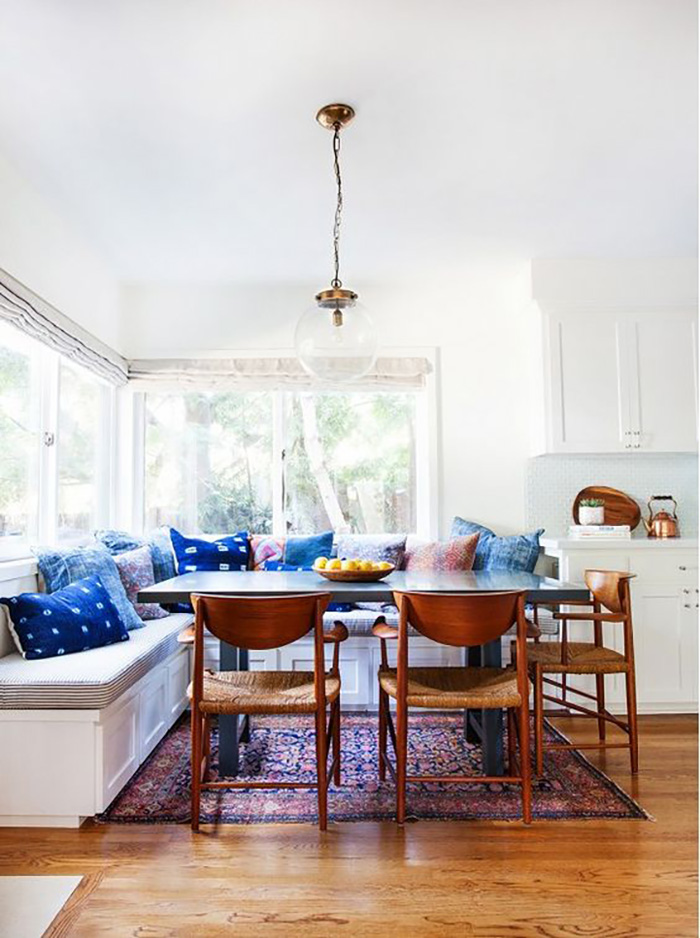 One thing I really do love about our eclectic dining room is the style. It's made up of pieces collected over time—a tulip table from when we first got married, wishbone chairs, a bright pink rug that was once in my office. I love the pops of color, greenery and bohemian touches. Oh, and all the natural light! For me, a formal dining room has never been something I've wanted. I'll take the big space, but you can leave the fancy China, crystal and fancy chandeliers for someone else. Dining to me is all about getting friends and family together for good food, exciting conversations and lots of laughter. Oh, and wine. Always wine!
Dining Tables

When I looked for inspiration for our current dining room and future dining rooms, I'm drawn to spaces that are inviting, comfortable, approachable and have no air of stuffiness. To me these modern, bohemian dining rooms all have that feeling I'm going for. I dream of a long wooden dining room table like this one and comfortable and beautiful chairs like these or these. What does your dream dining table and chair combo look like?
Eclectic Dining Chairs

What does your dream dining room look like? Do you have it yet?
BTW, 15 bathrooms you'll want to call your own & 17 enviable entryways.