Did you know that I went to culinary school for a semester? I know I mentioned it, ha! It's my little claim to fame in the kitchen!
I quickly decided I did not want to be a chef, but it's proof of my love for food and cooking. It's actually been something I've been passionate about for a long time. In college, I hosted dinner parties for friends, and upon graduating, I started a food blog. At one point, I even had a business (that is no longer) all about healthy cooking and entertaining.
[one-half-first]
[/one-half-first][one-half]
[/one-half]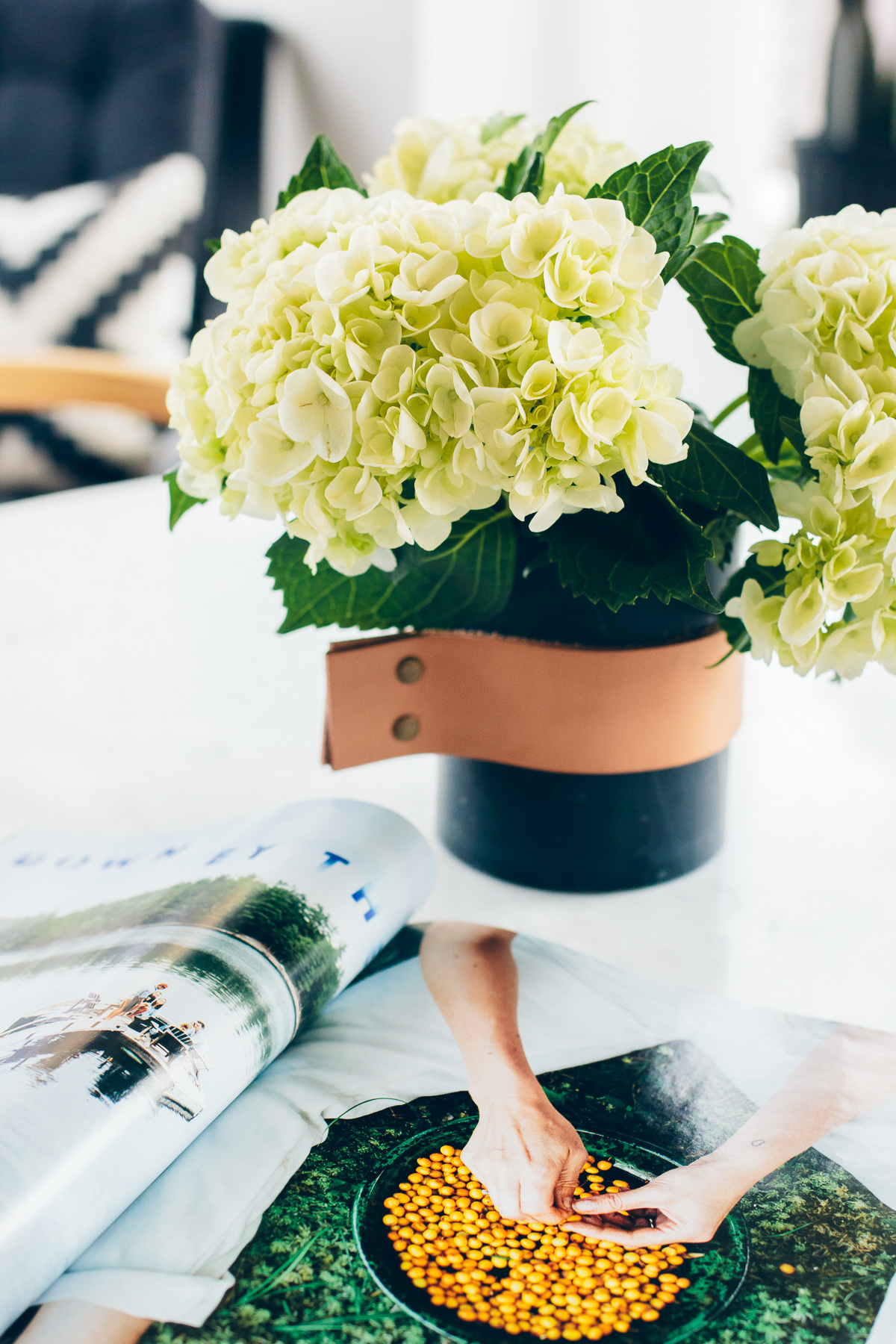 The thing that attracts me to it is the feelings I get when I'm sitting at the table, surrounded by people I love. There's just something about everyone gathering around the table, enjoying a meal and conversation that makes my heart feel so incredibly full.
While it's true, everyone does hang out in the kitchen before dinner, it's the dining room that becomes the focal point of the evening after it's served. The dining room is where everyone sits and lingers over wine and conversation.
Which is exactly why it's become my favorite spot in our little house! Since the space is small, we opted for this perfectly-sized round tulip table that we got just after we got married. It's from Rove Concepts. I still dream of someday having a big handmade farmhouse table, but for now this little table is perfect for our needs.
[one-half-first]
[/one-half-first][one-half]
[/one-half]
I've always dreamed of having Wishbone chairs, and thanks to Rove Concepts, that little dream is now a reality. They arrived just a few weeks ago and I've been sitting at the table every chance I get. I'm even more obsessed with this room now!
I've never wanted a super fancy dining room, and this is the perfect mix in my opinion, it's looks beautiful, but it's not too stuffy or fancy and encourages people to linger. I also got this beautiful marble vase that's the perfect size for our small dining table!
Lucky for you, Rove Concepts is giving one lucky winner a $500 gift card to shop and update their own home! Follow the instructions below to enter—good luck!
The Fox & She x Rove Concepts Giveaway

BTW, DIY copper clothing rack, and a guide to buying an area rug you'll love forever.