[one-half-first]
[/one-half-first][one-half]
[/one-half]
DRESS: Gingham Belted Pocket Dress, c/o | SHOES: Marie Sandal | BAG: Signature Crossbody Tote, c/oSUNNIES: Ellison in Marbled Sandstone | BRACELET: Fiji Chain Bracelet
Several years ago we made our very first trip out to California wine country. We spent our first and last days in San Francisco, and the middle day and a half in Sonoma. It was a great trip, but my only complaint was that we didn't get enough time in Sonoma. Ever since that trip, I'd been dying to go back and finally got my chance again this year with two of our good friends Corey and Megan.
We flew out Thursday night and drove straight through to Sonoma where we stayed with some family friends in their adorable little cottage. We woke up to the most beautiful weather and stunning views on day one and hit the ground running.
[one-half-first]
[/one-half-first][one-half]
[/one-half]


Our day started with breakfast in Sonoma Square at the Sunflower Caffé. If you happen to go, make sure to pop in here for brunch — it's delicious! It's also the only place that was open for breakfast and close to us. Their backyard patio is so nice, especially when the weather is good!
For day one, I wore this gingham midi dress that reminds me of being outside on a nice spring day. Maybe because it looks a bit like a picnic blanket?! Ha! The fabric is light weight which was perfect, because it was a warm day and the bow detail added a nice feminine and playful touch! I paired it with this cute mini bag and these mules because the chunky heel makes them comfortable enough to wear all day.
[one-half-first]
[/one-half-first][one-half]
[/one-half]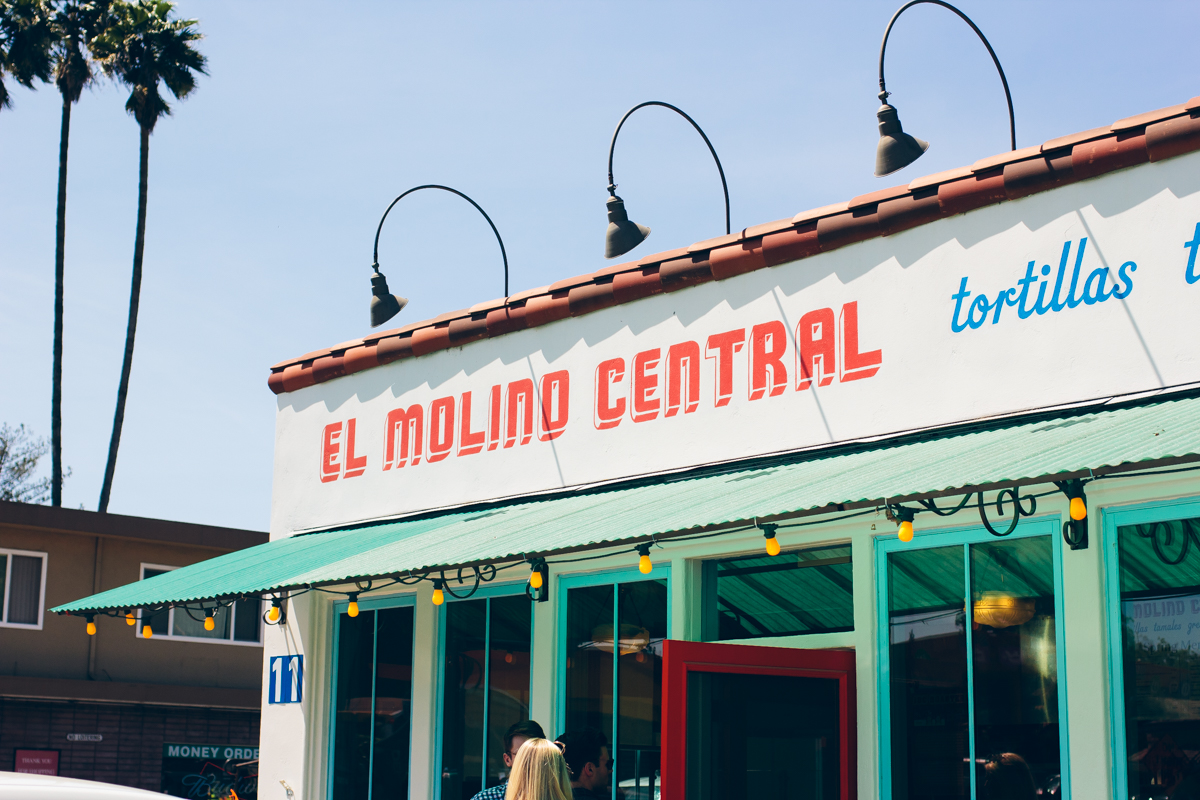 [one-half-first]
[/one-half-first][one-half]
[/one-half]


Soon after we finished breakfast we found ourselves at the wine tasting counter at Gundlach Bundschu. It felt a little funny to be drinking wine at 11:30am, but we got over it pretty quickly. The second winery was one of my favorites — Buena Vista, one of the oldest wineries in Sonoma — probably because they had champagne and brut rosé, ha! After our tasting, we grabbed a glass of wine, red for the guys and brut rosé for the girls, and sat out on their patio soaking up the sun that our pale Chicago skin hadn't seen in ages.
[one-half-first]
[/one-half-first][one-half]
[/one-half]


[one-half-first]
[/one-half-first][one-half]
[/one-half]


By the time we were finished at Buena Vista we were all ready for some lunch so we stopped off at El Molino Central, an adorable and quaint little Mexican spot that was serving up some of the most delicious Mexican food I'd had. The enchiladas verdes left me nearly licking my plate they were so delicious. Oh and definitely spring for the chips and guacamole!
Our last stop of the day was one of the coolest wine tasting experiences I'd had. A friend recommended us to Repris, a winery that makes and sells wine only to their members. It was tucked further into the mountains, making it more secluded and totally stunning. We got a quick ATV tour through the grounds, toured the wine caves and then sat down for a tasting that was complimented by a few well-paired cheeses.
[one-half-first]
[/one-half-first][one-half]
[/one-half]


[one-half-first]
[/one-half-first][one-half]
[/one-half]
After this tasting we went back to Sonoma Square and walked around for a bit, grabbed a drink a little Irish pub (we needed a break from wine) and eventually ended up at The Girl & The Fig for dinner. We had lunch here on our previous trip and we loved it, so I was excited to come back. A fabulous dinner and way too much rosé later, we finally headed home for the night.
It was such a busy, action packed day, but also so much fun! I don't think we could have gotten any luckier with the weather either.
Have you been to wine country? If so, did you have any favorite spots?