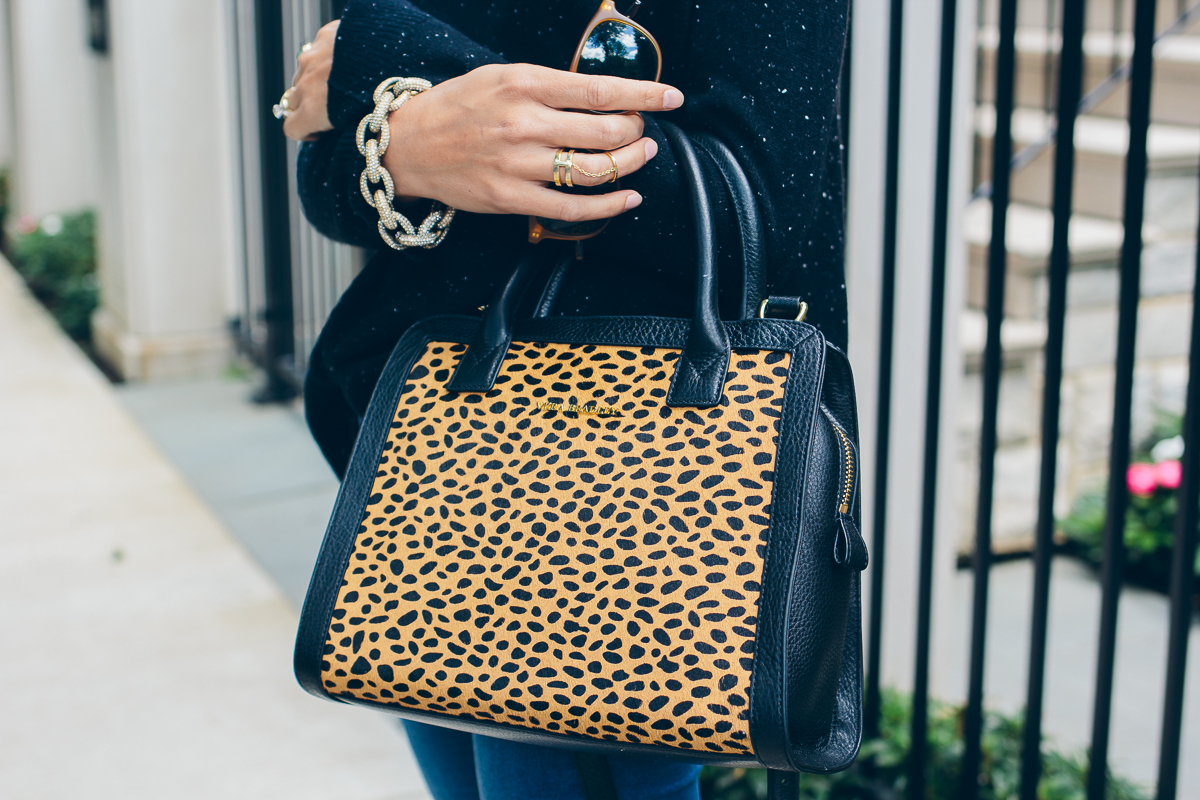 Two weeks ago, I stopped into the brand new Margaret O'Leary store on Armitage and oh-my-wow. I could have easily walked away with one of everything in there. If you're not familiar with the brand, Margaret O'Leary is a knitwear designer based in San Francisco with roots in Ireland. Their sweaters are literally everything you've ever wanted in a sweater — soft, appropriately sized (not boxy), stylish and soft. Oh wait, did I mention soft twice? Oops!
This gorgeous turtleneck sweater is my first cashmere sweater ever and I'm wondering why I waited so long. Do you have one? Yes, cashmere does come with a higher price tag, but in my opinion it's totally worth it. Especially when you live somewhere that gets as cold as Chicago. I also snagged this cashmere travel wrap in grey — I have a strong feeling I'll be living in this all fall and winter (it's so warm!).
Last week it felt like fall in Chicago, so I took advantage and wore my new cashmere sweater, layered with a light-weight military jacket, skinny jeans and a pair of suede heels. I have to admit, I really love this outfit — haha! The color combination is one of my favorites and the extra pattern from the leopard bag made it all just perfect. Do you ever feel like that in certain outfits?!
I had a blast shopping at the Margaret O'Leary store — the staff was amazing and I can't wait to go back. Maybe even just to talk. Seriously, they're that cool! And while I'm excited for fall, I'm also pretty excited that we are back into summer temperatures this week.
Are you ready for fall? What's your favorite thing to wear during this season?