How to Define Your Personal Style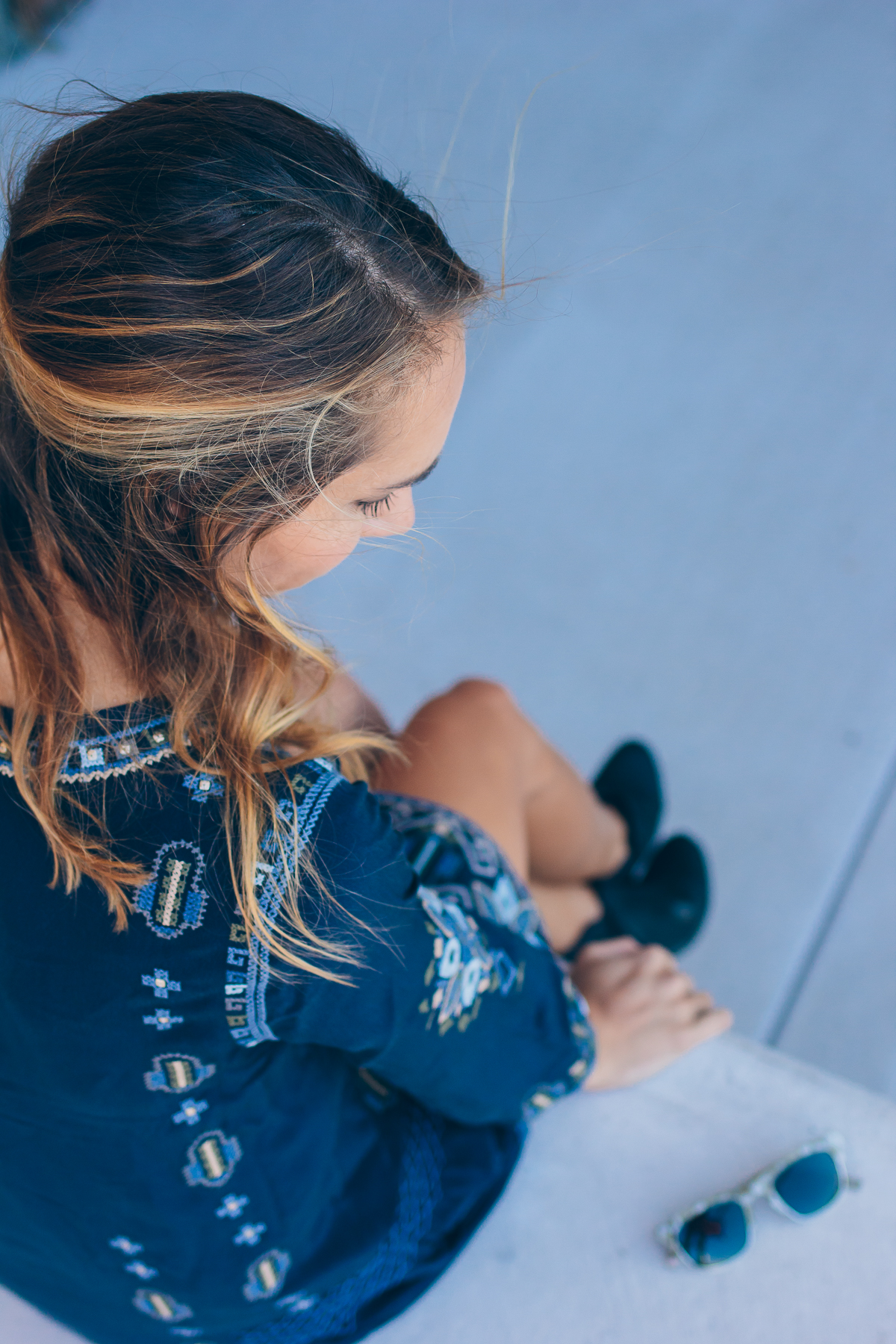 Do you ever think about how your sense of style was formed? There's a lot of factors that play a part in how we dress ourselves. Where we grew up, what magazines we read, and yes, even what our mothers wore all left impressions on us. If you're anything like me, you tried out numerous looks before landing on one that was actually you. I remember going through a real hippie stage (and not the cute kind of hippie), a way-too-short-ripped-denim-skirt stage, and even a preppy stage in college — way too many pairs of boat shoes and polo shirts.
I still like to think that my personal style continues to evolve as I do, but it's definitely not as wild or varied as it used to be.
I tend to gravitate towards things that are comfortable and easy to wear, casual-cool if you will, and I think Chicago has played a big part in that. Living in the city without a car really makes you think differently about what you're going to put on when you head out for the day. Outfits like this are ideal for city living — boots that I can walk in for several blocks and a dress that's comfortable, but still chic!
This dress from Calypso St. Barth has been a great piece for summer, but I don't plan on packing it up for the fall. Can you imagine this dress paired with knee high boots?! It's incredibly soft and the embroidered details and tassels make it so unique! Until fall hits, I'll keep wearing it with these rugged leather booties or sandals.
I don't dress strictly bohemian, but it's definitely a part of my personal style and that's what makes it personal, right? Not following any one look or trend, just wearing what you love! I think that growing up also has a lot to do with how we define our personal style. As we grow more comfortable with who we are and less concerned with what other people think, we find our own unique look.
How has your own personal style evolved over the years? What do you think has played the most important role in defining your own sense of style?