Gilt City Perfect Fall Day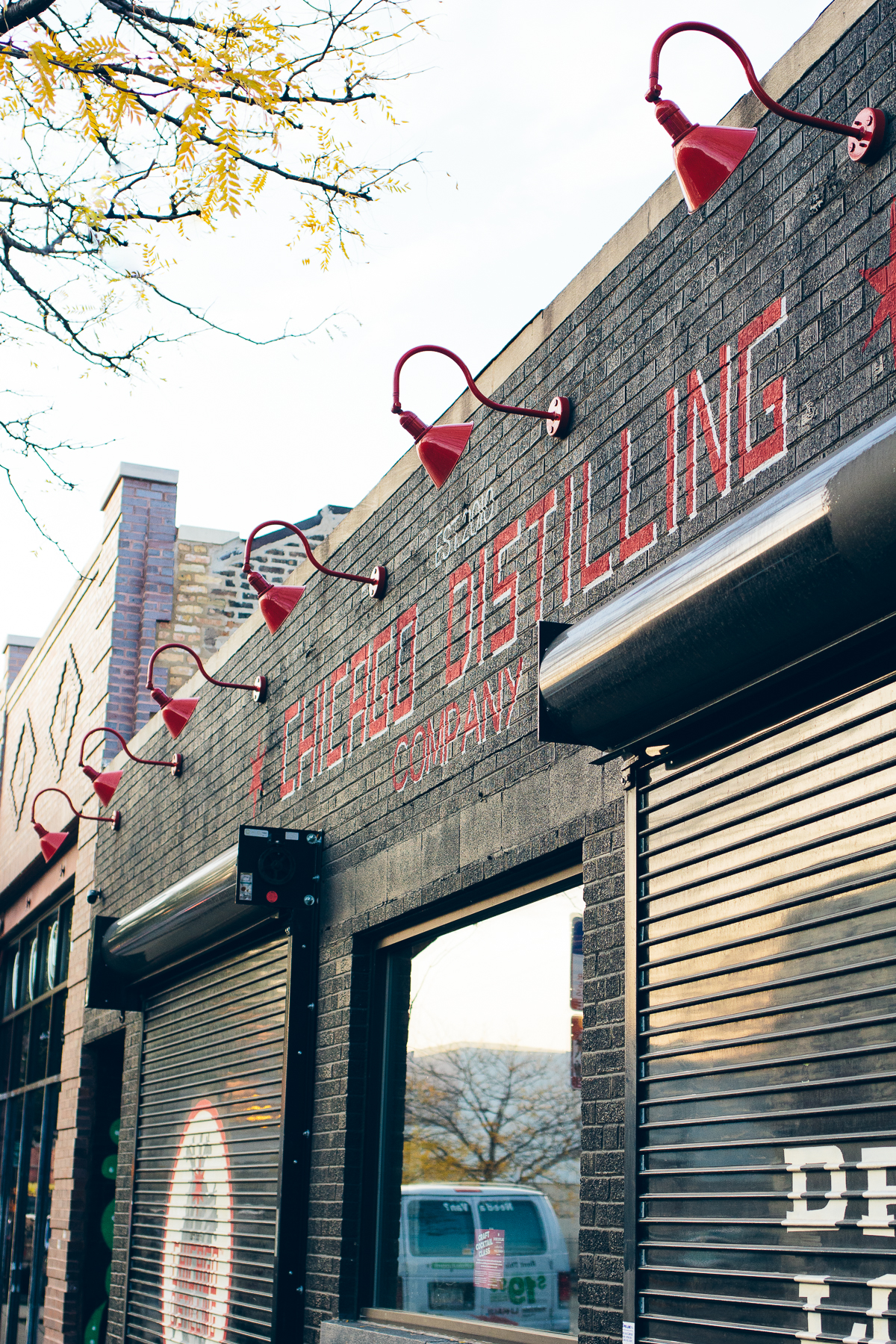 Last Wednesday was one of those fall days that just felt amazing. I was caught up on work, the weather was perfect and I had a fun night ahead of me with a few of my best blogger friends. We were lucky enough to go try a few of Gilt City's deals that are on sale right now, all which are for perfect for creating your own fun fall day with friends or your significant other!
Our first stop was the Chicago Distilling Company up in Logan Square. I'm not a huge hard liquor drinker, but this was a total blast. We got a tour of the distilling company and I got to geek out while learning about the whole process of making vodka, white whiskey, gin and whiskey. We got to sample each one too — be warned, the white whiskey will light you up! The owner (who looks a bit like Matthew McConaughey) was enthusiastic and passionate about making booze which made the tour that much more interesting.
His brother and dad were also in the back labeling bottles and monitoring the whole process. Being a small business owner, I really loved and appreciated the care that went into this small family owned business — it felt so personal and was so much fun! We left the tour with a take-home cocktail kit that I can't wait to try! Interested? You can purchase the deal for $19 here now until November 7, so hurry up and get it before it's gone!
We headed to Presidio for dinner after visiting the Chicago Distilling Company. Have you been there before? It's located in Bucktown and is absolutely beautiful inside — lots of interior inspiration for sure. We got to sample the Gilt City deal that included a cocktail and small plate. Their cocktails are creative, inventive, beautiful and obviously delicious. I had the Pisco #1 which I highly recommend!
Since there was a group, we all shared our small plates so we could try a bit of everything. FYI — for the most part, most of the small plates aren't that small and are very filling. A few of my favorites were the burrata, cavatelli, crispy polenta with mushroom ragu and cauliflower. This deal is only $30 for one cocktail per person and two small plates to share — perfect for a date night! It also ends on October 29, so go grab it now!
We lingered over our drinks and spent time catching up in the cozy atmosphere, before heading home full and ready for bed. The whole night was a blast and I'm looking forward to doing more fun outings like this that allow me to explore different parts of Chicago that I don't usually frequent. If you're in the city, definitely check out these two deals!
Chicago Distilling Company Tour is available for purchase until November 7 and the Presidio cocktails and light bites (they also have a brunch offer that sounds amazing!) is available through October 29, so don't waste any time and start planning your perfect fall day! Click through the links for more details on deal expirations and more.