A couple of weeks ago, Rob and I were in Miami for a few days. The weather was sweltering and humid, but sitting on the beach reading a book for countless hours was truly magical—especially after the previous two weekends of wild bachelorette parties I'd attended. My body was ready for a break and I was so thankful we had one planned!
One of our friends from Chicago and moved near Miami the year before, so our second night out, we met up with him for dinner at a cool restaurant in Midtown called Sugarcane. I wish I had snapped a picture of their patio—it was so cute! The bar was half indoors and half outdoors, and Moravian star lanterns were strung across the length of the patio, twinkling over our heads as we dined.
[one-half-first]
[/one-half-first][one-half]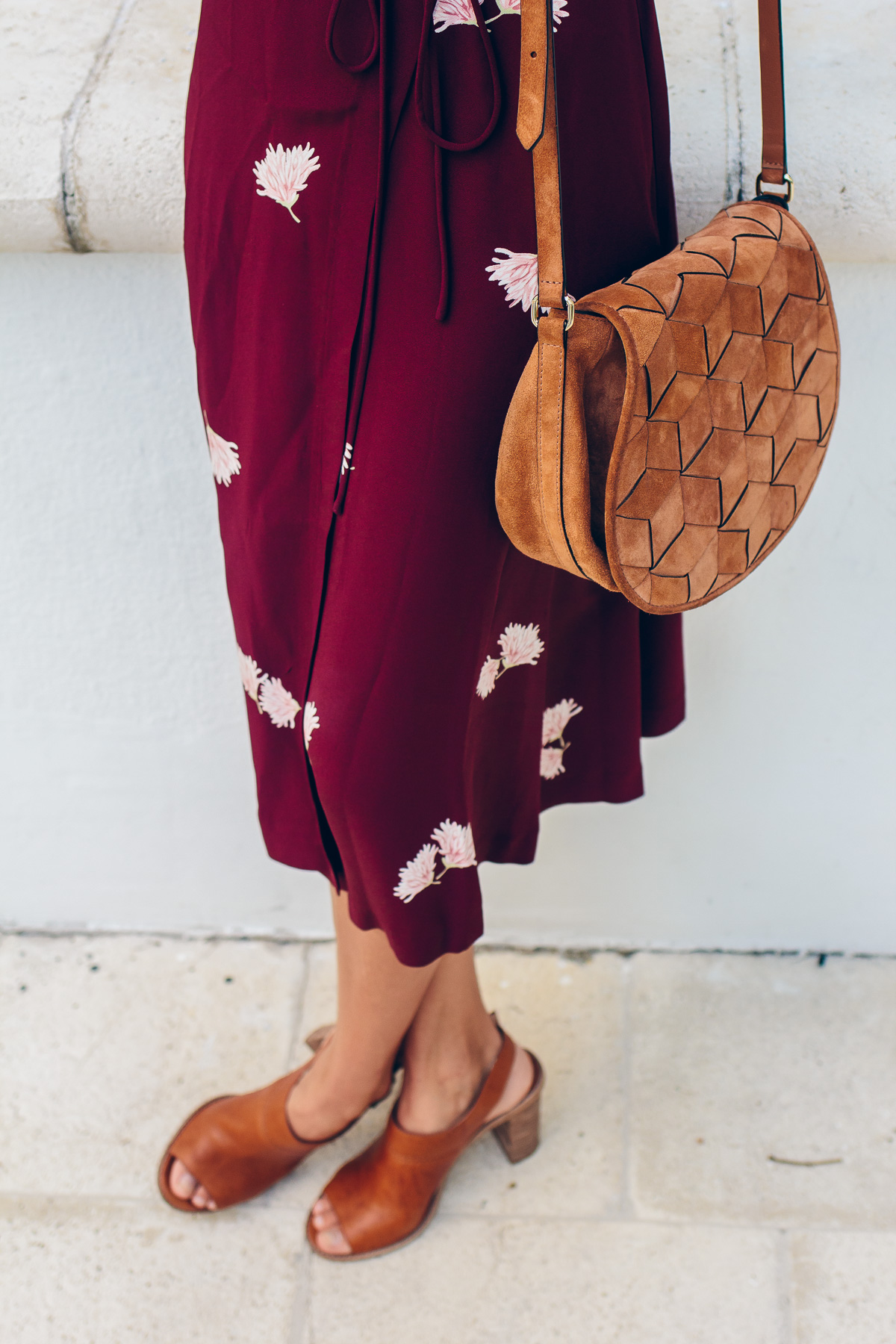 [/one-half]


I had just picked up this dress at Ann Taylor before our trip and was so excited to wear it. It's about this time of the year when I stop buying super summery pieces and start looking for pieces that can easily transition from summer to fall. This one fit the bill.
Isn't the color just perfect for fall!?
I used to shy away from wrap dresses because I'm small-chested and feared they'd be too low-cut. But, this year I've really come to love them! One of my other favorite wrap dresses is this one, which I wore in Miami and during our trip to L.A. last March. Turns out they're not quite as low-cut as I imagined, and because the waist tie is adjustable, they're flattering on everyone!
[one-half-first]
[/one-half-first][one-half]
[/one-half]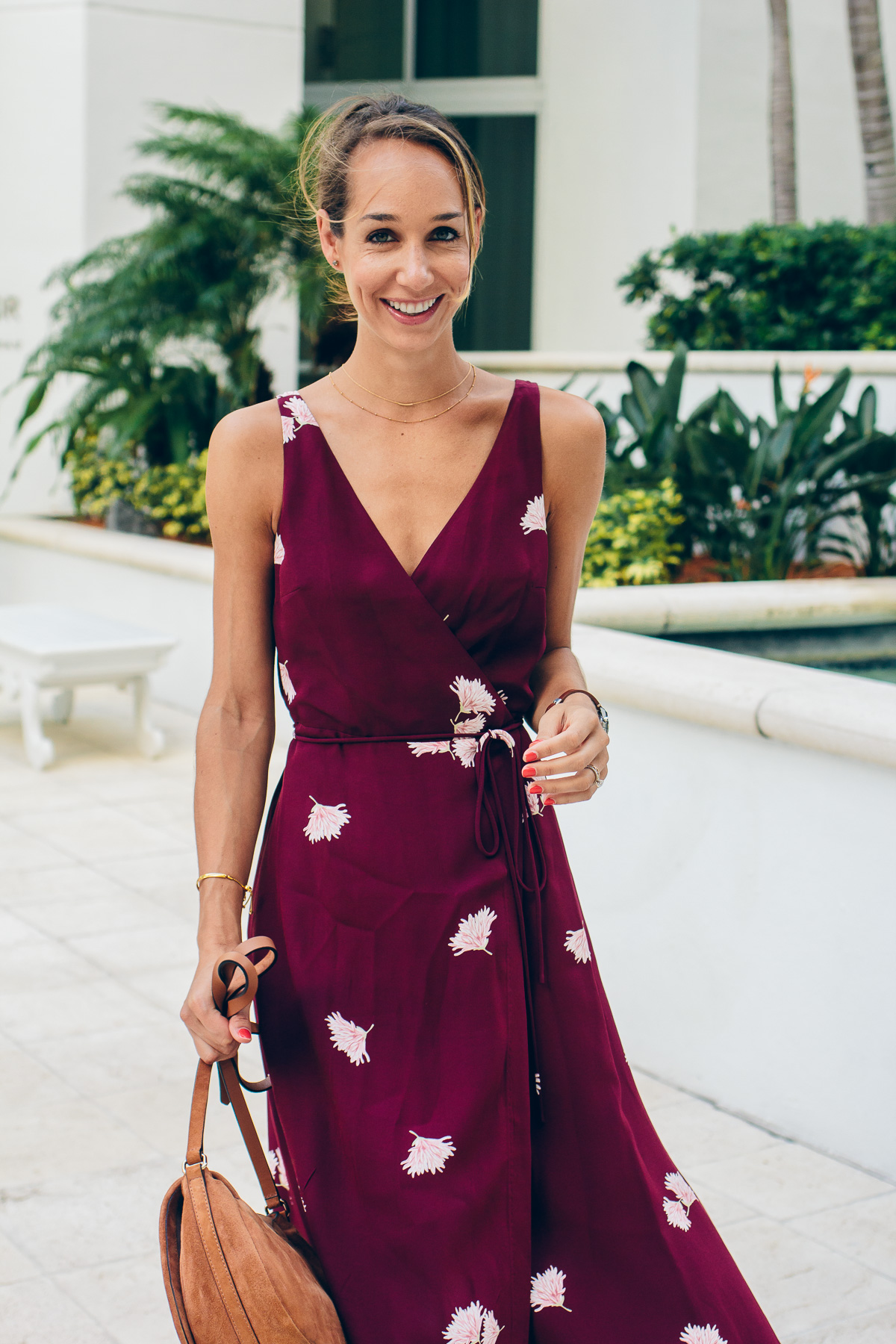 For our night out, I paired it with some simple sandals and one of my favorite cross body bags, but come fall, I'll be wearing this dress with a faux leather jacket, like this one that's under $100, and booties.
Speaking of trips, do you have any more summer trips planned? Are you already buying fall pieces too?
BTW, fall goals, and how to achieve French style.