Look Who's Making a Comeback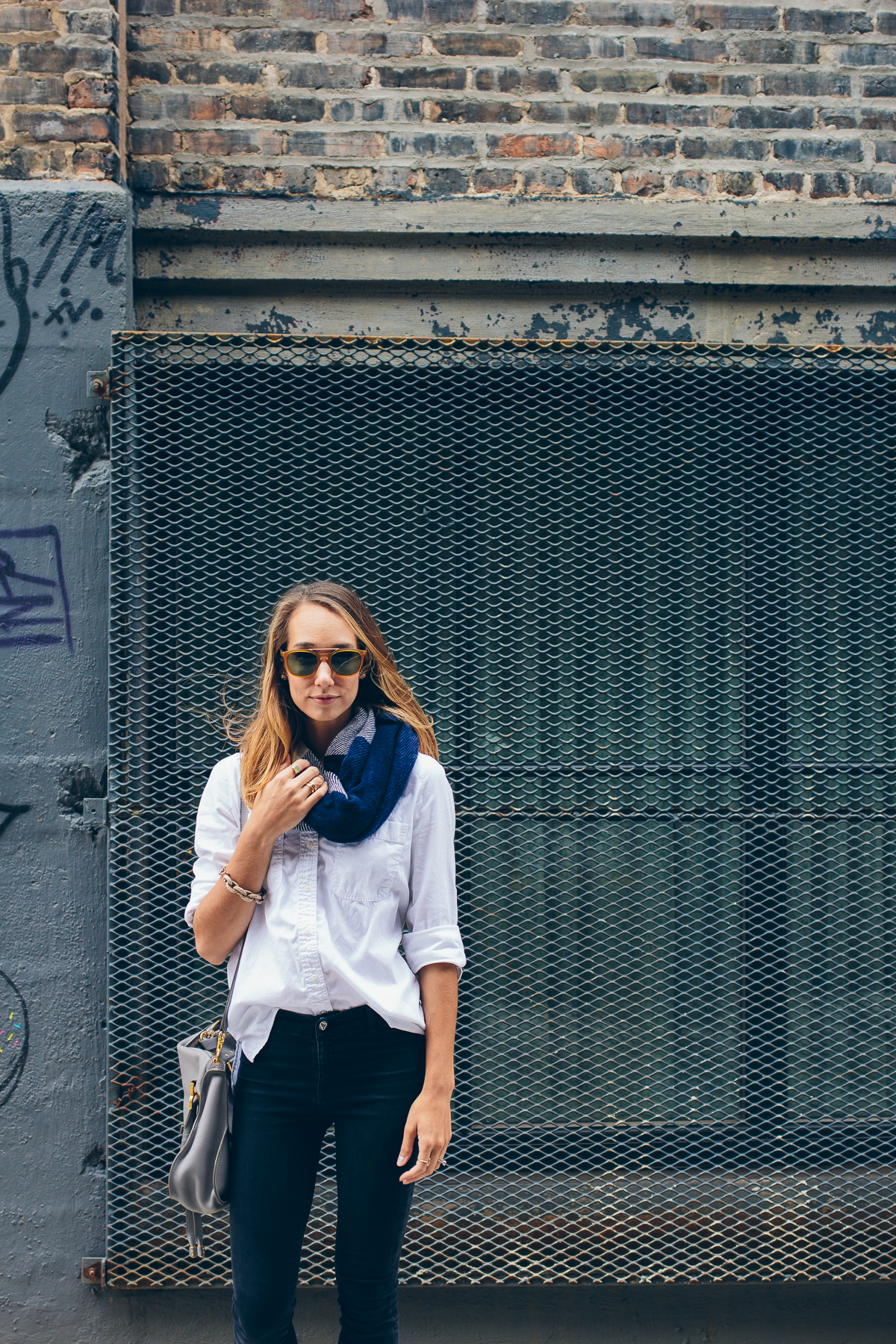 Do any of you work from home? As you probably know by now, I've been working from home for several years, and while I love the freedom and flexibility that comes with it, I find it easy to get in a rut — mentally and/or creatively — and that's the pits.
Last year, Soho House opened a Chicago location and after a few months of debating whether or not I should join, I decided that it was a good decision and took the plunge. If you're not familiar with Soho House, it's a social club for creative types and serves as an office away from home for lots of people, but also as a cool place to meet up with friends and have a drink or dinner. My main reason for joining was so that I could get out of the house a couple times of week and go to a place where I could focus on work alone, not folding laundry or vacuuming up Oliver's fur.
I'll be the first to admit that I love a clean house, but I'm not the best housekeeper. If you work from home, you know how distracting things like this can be and removing yourself from the situation is sometimes the best thing for my productivity. So, moral of the story, joining Soho was a good idea.
Now for the other part of this story…. A few weeks ago we got a bit of really chilly weather out of nowhere. I was working that afternoon at Soho House with Shaheen and we popped outside to snap these photos in between hot coffees.
There's no doubt I'm a sucker for a good pair of boots during the fall, but the maker of these boots might surprise you! Remember Hush Puppies? Yes, the ones we wore back in the 90s. These are them! I have to admit, I never imagined myself wearing them again, but these Cyra Catelyn boots are amazing and so comfortable. I love the little tassel detail and how they look paired with jeans. They're also flat, making them perfect for city-dwellers and they come in a bunch of different colors, so you can find the pair that fits your closet best.
It's always cool when brands from your childhood make a serious comeback and become relevant again. With this pair of boots, Hush Puppies really hit the nail on the head. What do you think of this style of boots? Would you wear them?
photos by Shaheen Khan