10 Ways to Fight Off the Winter Blues
Striped Turtleneck Tee, similar here | Ripped Jeans (under $100) | Newbury Boots, similar here and here | Camel Coat, old, similar here and here | Oversized Carryall Tote, more colors here and smaller here
One of the toughest things about being a solopreneur and working from home is that I spend a lot of time alone. For the most part, I don't mind it! I do my best to get out and about, but during the winter it's so much harder. Then you mix in the fact that the sun sometimes doesn't shine for an entire week and I start feeling really low. Some days, the only conversations I have are with Owen and Oliver until Rob gets home.
It wasn't until a few years ago that I heard about seasonal depression and seasonal affective disorder—aka the winter blues. I assumed I felt this way because I grew up in a warmer climate and just wasn't used to the long, dreary days, but it turns out that it's really common to feel this way during the winter. A few years ago, it hit me really hard. I felt so unmotivated to do anything, going out didn't sound fun, but neither did staying in. The only thing that did sound really good? Moving to California and sitting in the sunshine all day.
You'd think it'd be easy to pull yourself out of this rut, but it can be a vicious cycle! Strangely enough, the less time I spend with people, the less motivated I am to make plans, and the less plans I make, the more I'm alone! Which isn't good for your mind during the long winter months! Sometimes you've got to force yourself to break it for your own good!
How to Beat the Winter Blues
Change Your Scenery
If you're like me and work from home or by yourself, changing your scenery once or twice a week can be so good for your brain! I have a lot of friends that also work from home, so we'll schedule work days at someone's house and all meet up. Those days might not be my most productive, but they do wonders for my brain, heart and creativity! Even venturing out to a coffee shop on my own is a nice change of scenery. Plus, there's less household distractions like laundry or dishes.
Journal
Getting out your frustrations, worries, joys and gratitude in one place can be really therapeutic. I also spend so much time in front of my computer and on my phone, so stepping away from technology and putting pen to paper is a great exercise in mindfulness.
Take a Trip
A few years ago I took a trip to Mexico with my mom in March and it was so wonderful. Since then, I've learned how nice it is to escape the cold and grey skies for a few days. Not only is it nice to not have to wear a bunch of layers, but it's so good for you to see the sun and spend some time outside. Another upside is that you come back with a much better attitude which makes getting through the last few months of winter even easier. Lots of airlines have great winter deals to warm weather destinations both domestic and international, so if it's in your budget, do a quick search and book a ticket—even if it's only for a weekend!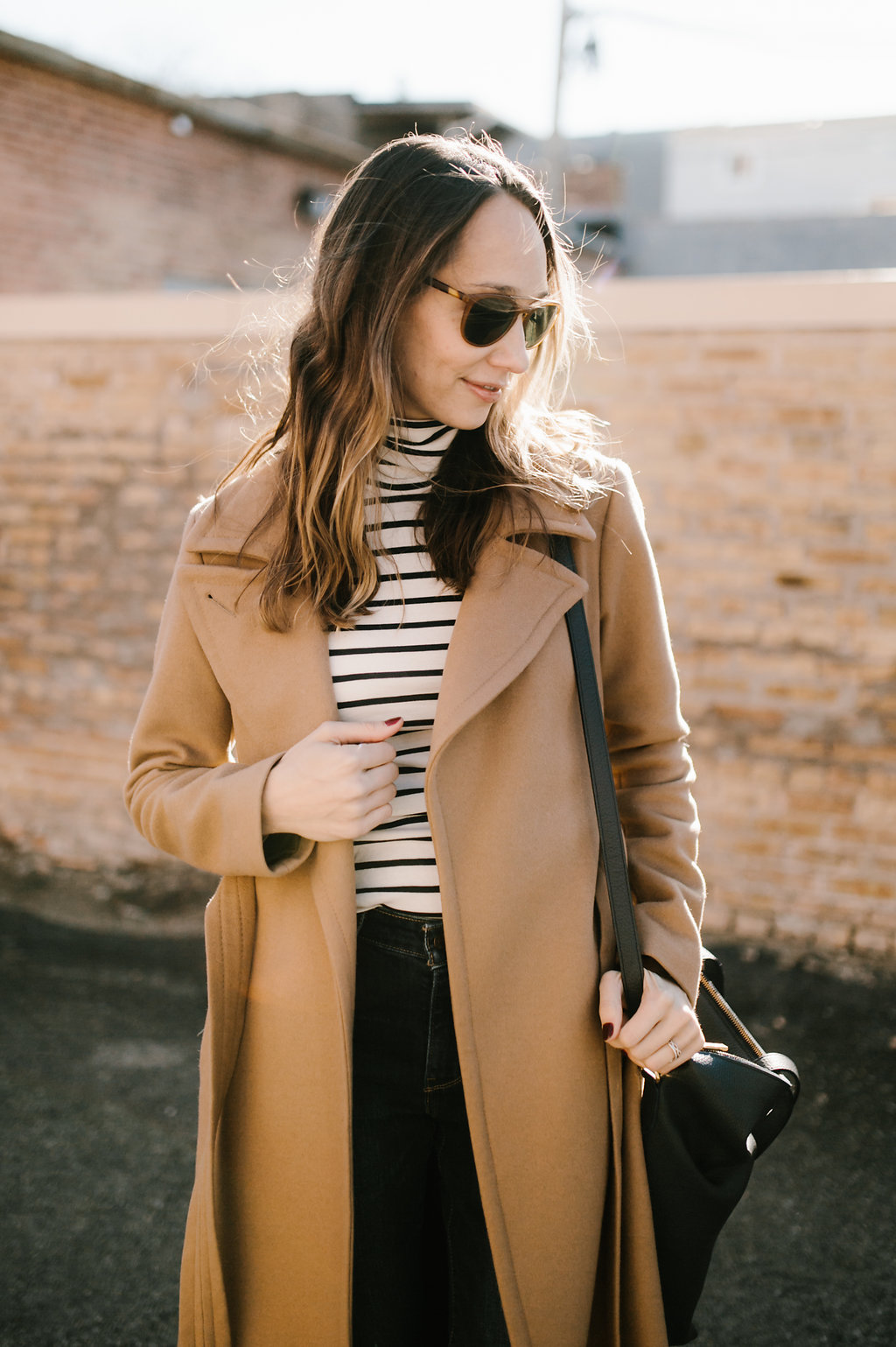 Get a Happy Light
I've debated buying one of these for years, but I've heard that light therapy can make a big difference. The winter blues is related to our bodies response to sunlight and when there's less of it, or none for days on end, it's easy to start feeling blah. These lights give off a bright light that mimics sunlight and claim to boost your mood and energy levels and help reset your circadian rhythm so you sleep well at night too! Maybe this year will be the year I get one—if you've tried one before I'd love to hear what you think, so please share in the comments!
Take a Group Exercise Class
Exercise is great for your mind and can give you a serious boost of energy and happiness because of all those endorphins! While, any exercise will make you feel better, I find a group exercise class to be the most invigorating when I'm feeling the winter blues. My favorite is hot yoga. I love the energy in a hot room of people flowing and om-ing. The heat also makes me temporarily forget that it's freezing outside!
Make Plans
It's easy to just stay in on the weekends, and believe me, we've been doing a lot of that lately! Owen can only go so many places right now, so we're stuck until he's vaccinated, but when he is, we'll be making plans to get out and see friends. Even simple plans like grabbing lunch or a drink with Rob in our neighborhood is such a nice change of pace!
Dress Warmly
This one seems obvious, but sometimes I get stick of wearing a sweater and jeans everyday and I'll venture out in something that's cuter, but not appropriate for the weather. I usually immediately regret it and feel annoyed that I'm cold! But, to break the monotony of a jeans and sweater, I'll layer thinner pieces like this striped turtleneck tee with warm coats and a scarf to get an equally warm look that's stylish and a nice break from my regular winter style.

Have People Over
This is something I think we'll be doing a lot of this winter! Again, since Owen is so young, it's hard for us to get out of the house. Plus, he eats every 3 hours, so being gone for long stretches of time just isn't feasible yet. But, hosting friends at our place?! Heck yes! Thankfully our friends don't mind casual nights like this where all you have to do is order a few pizzas and have everyone bring their favorite drink. It allows us to feel like we have a night out, even though Owen is sleeping in the next room!
Eat Healthy
It's easy to fall into a rut of unhealthy eating in the winter. The warm, hearty foods sound so much more appetizing than a salad when it's 20 degrees outside. I crave stews with crusty bread and pasta dishes—okay, so maybe I just crave carbs?! I'll indulge those cravings here and there, but try to stick to the healthier stuff 80% off the time. A few winter favorites are roasted vegetables with chicken or fish, this quinoa breakfast bowl, and light soups like this one and this one for lunches. I also find that I use warming spices like curry, garam masala, ginger, and black pepper makes healthy meals even tastier and more satisfying.
Call a Best Friend
As most of you know, I'm not originally from Chicago, and all of my college and high school girlfriends live in other cities scattered across the country. Calling them to catch up once in a while is so refreshing. Not only does it make me forget about the cold and dreary weather here, but it's nice to hear about what's going on in their lives and get a bit of human connection, even though we're still miles apart.

Do you find that you get a little blue in the winter? How do you deal with it? Share your tips!
BTW, how to get your healthy lifestyle back on track, and how to start your morning right.