Gifting With Purpose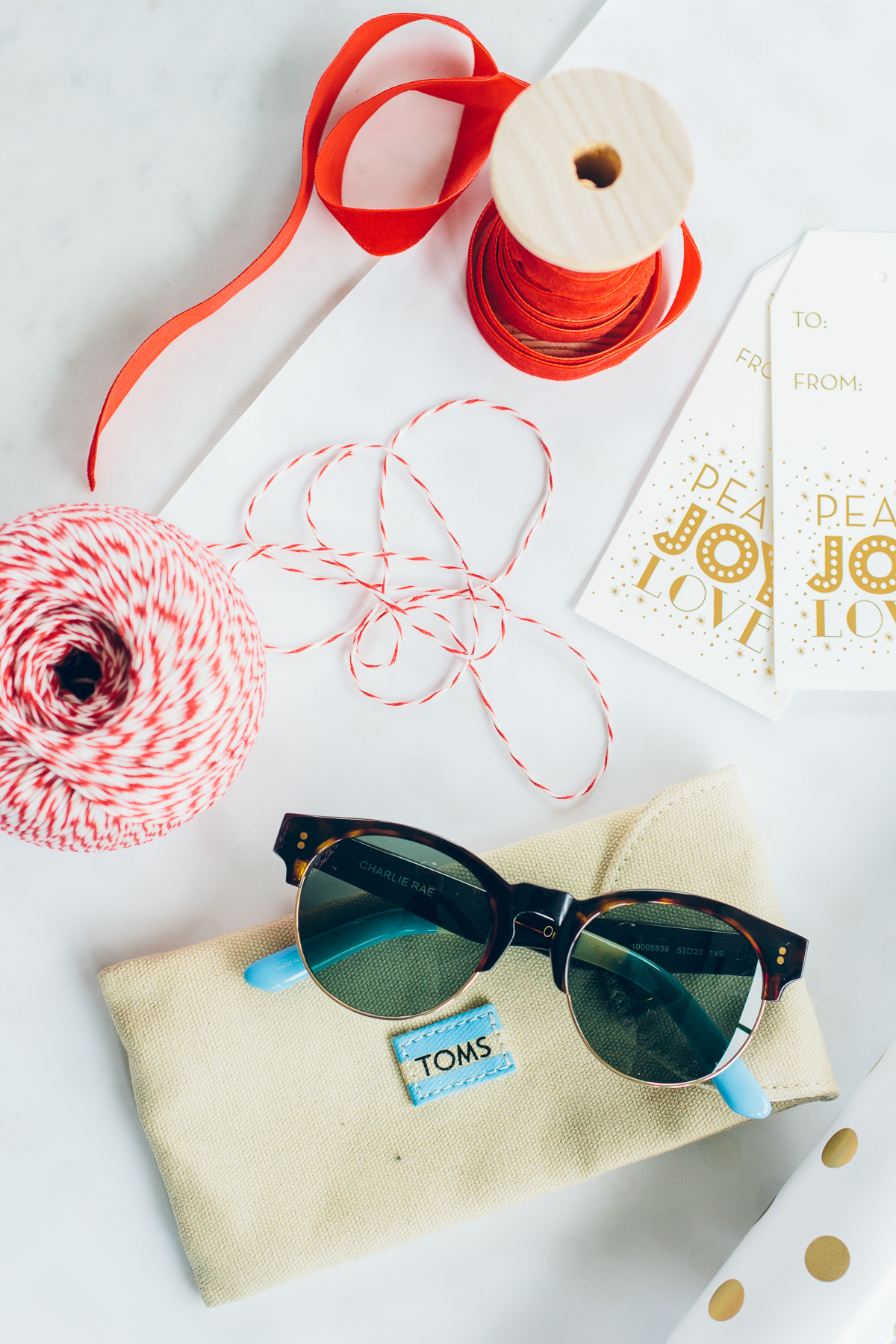 I absolutely love the holidays, but sometimes the craziness of shopping and entertaining can get the best of us, but about this time every year I get a feeling of joy, peacefulness and happiness that I can't explain. Maybe it's because Christmas is getting ever closer and that means I'm closer to getting to spend time with my family and friends back in Texas. More than anything I'm reminded of what the spirit of the holidays is really all about — and it's not just parties and presents.
I feel so lucky to have all that we do, but I'm also aware that Christmas isn't a joyful holiday for everyone and being able to give back is important for us, especially during the holidays. One of the easiest ways to give back at the holidays is giving gifts that do double duty. Philanthropic companies like TOMS who donate items one for one, make the holidays bright for those who need it most! There's nothing better than finding the perfect gift for someone you love and also knowing that you're making an impact on someone else's life. It definitely makes the gift that much more special!
These TOMS gifts each give back differently which I think is really unique! For each pair of TOMS Shoes purchased, a brand new pair of shoes is given to a child in need. A TOMS Eyewear purchase gives the gift of sight through sight-saving surgery, prescription glasses or medical treatment. TOMS Bags give the gift of a safe birth by providing materials and training for birth attendants. TOMS Roasting Co. helps provide safe water by supporting water systems in seven countries where clean water isn't readily available — side note: coffee is a perfect gift for anyone who is hard to shop for (hint: dads).
These boots would make for the perfect gift for your guy (I'm wearing the women's version and they're super comfortable!) and my sisters would love these adorable booties. I'm also loving these cool sunglasses and this bag for weekend trips.
As you're finishing up the end of your list, I highly recommend shopping at TOMS. Not only do they have a large selection of amazing products, beautiful bags and stylish sunglasses, but it also allows you to easily give back and feel good about giving this season!
What are your favorites from TOMS? How do you give back during the holidays?
* This post was sponsored by TOMS, as always, all opinions are my own. Thank you for supporting the brands that keep The Fox & She up and running!